So many strange visions...
The eighty-four panels of 'So many strange visions' capture a diverse range of dreams and imaginings ranging from Bosch to John Wayne Gacy to a horse walking into a bar.

A larger picture overpainted onto the panels links the books together. Painted in mottled purples and browns; something like a rapture appears beneath a tree which is blown in the wind and threatening to break ...

The panels are accordian bound into seven books and hang on the wall, the folds in the books fracturing the overdrawing.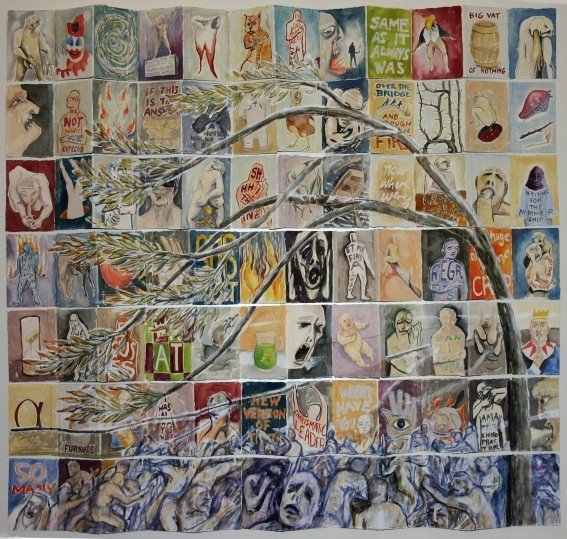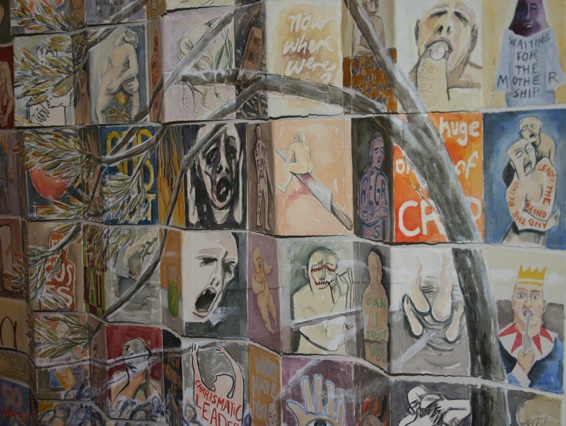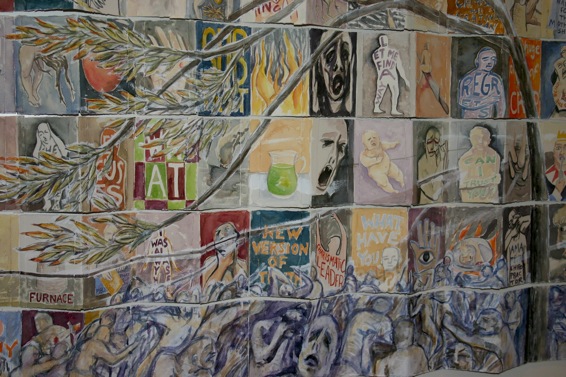 7 books with Belgian Linen covered end boards
Each page 10 by 15cm, overall hanging size approximately 1.5 x 1.5mt
Saunders Waterford Rough watercolour paper
Watercolour and gesso
Work hangs on wall off linen threads using aluminium pushpins

So many strange visions

It's taken nine weeks to get to the point of my new book being complete ... that's a lot of watercolours and there's a lot that were made on the way.
Scroll down to see individual pages (and there's more to come ...)
email:
jpg@jamespgilmour.com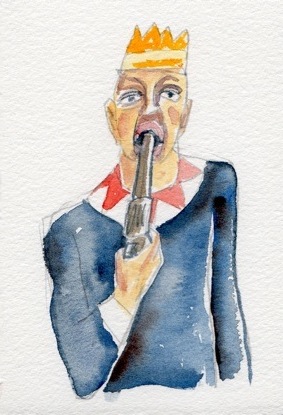 1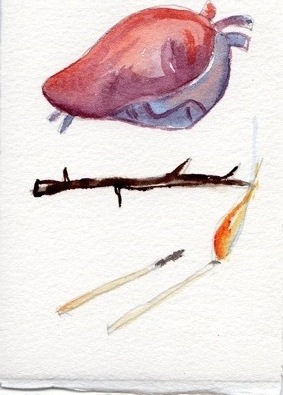 2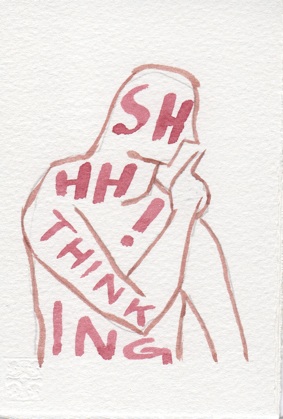 3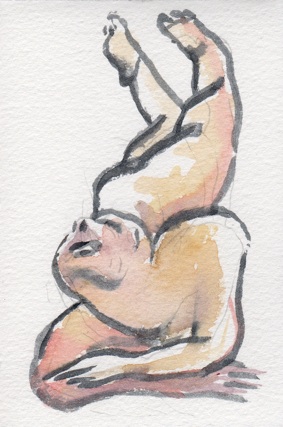 4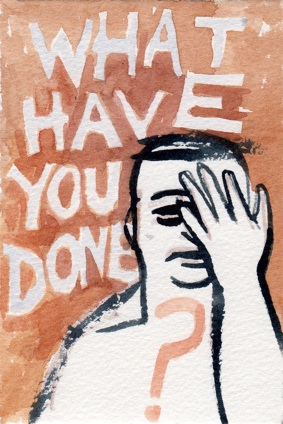 5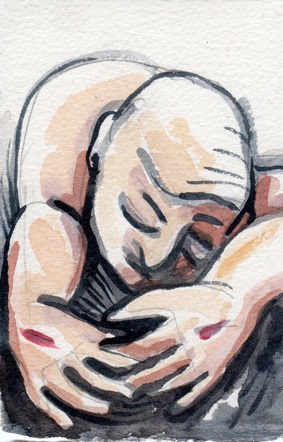 6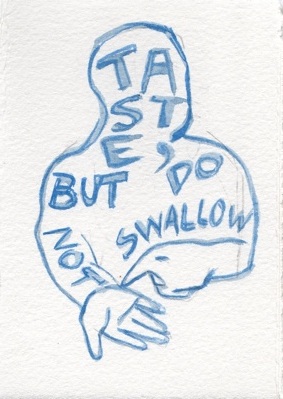 7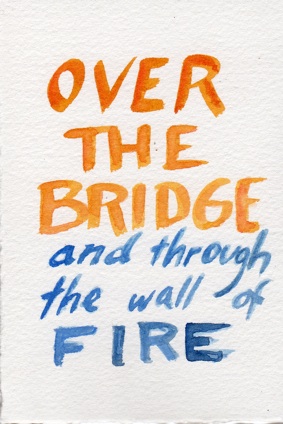 8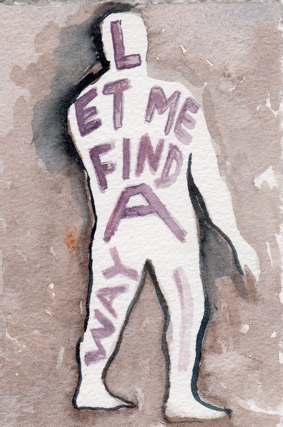 9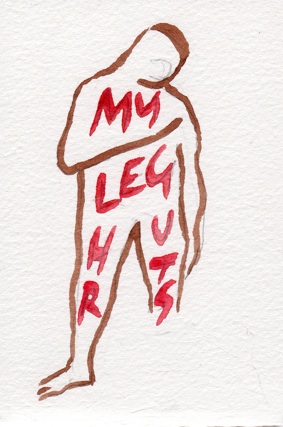 10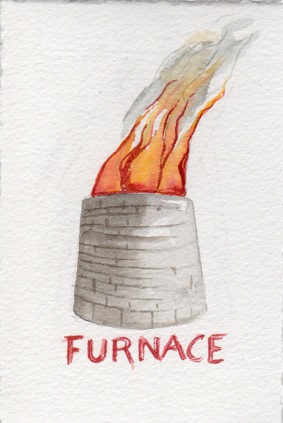 11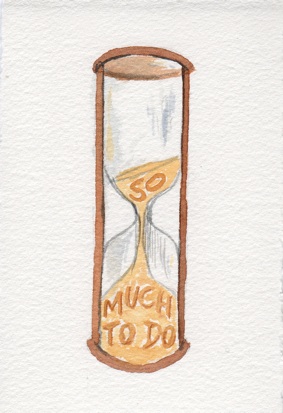 12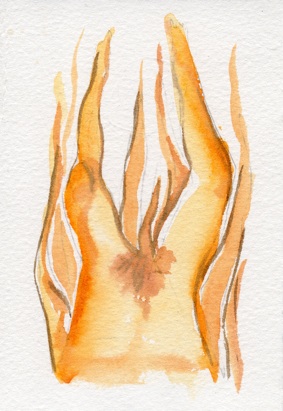 13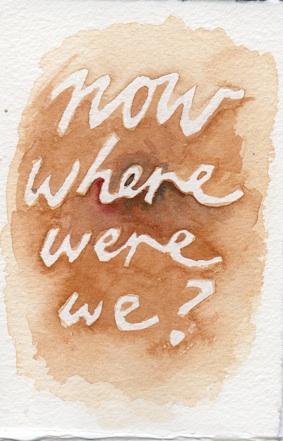 14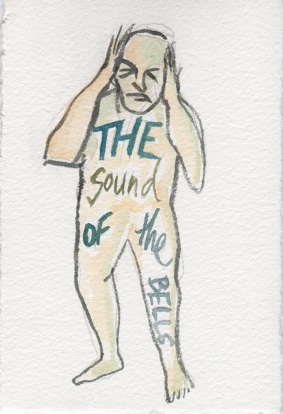 15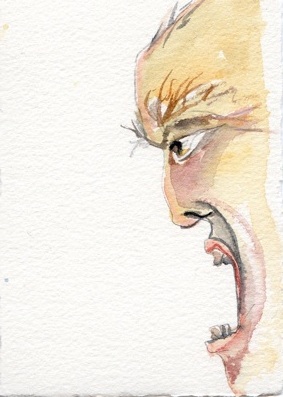 16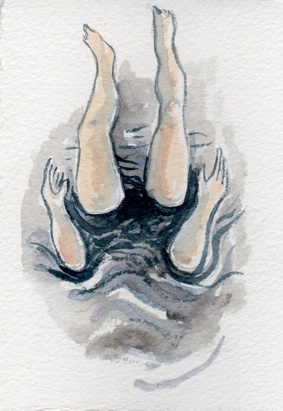 17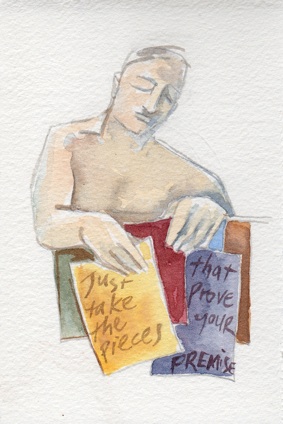 18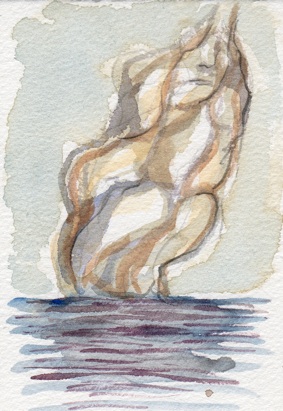 19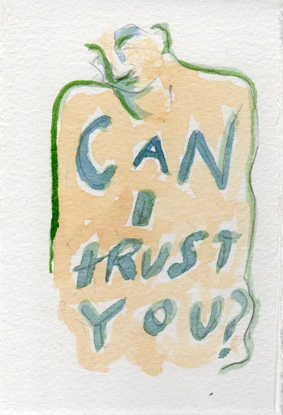 20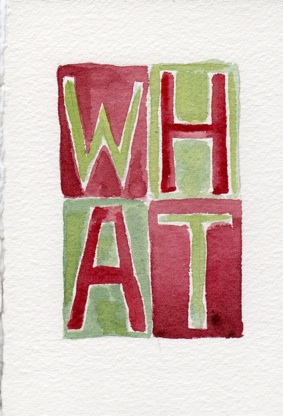 21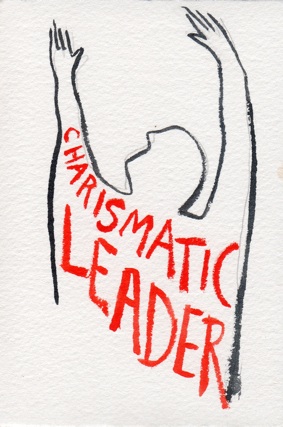 22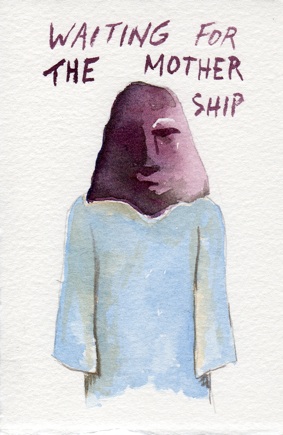 23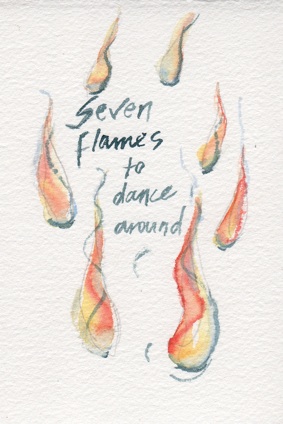 24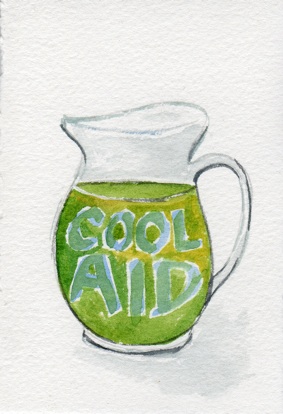 25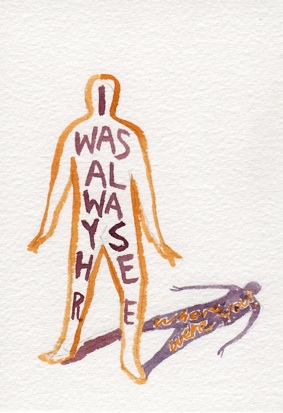 26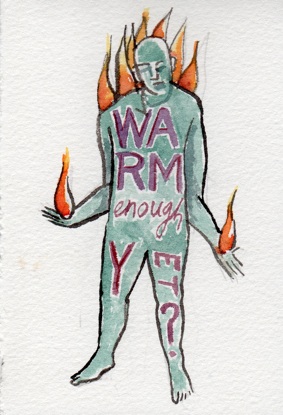 27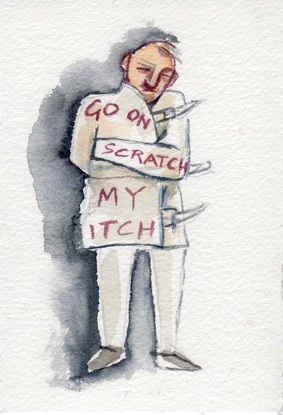 28